Was Gustav Mahler Jewish?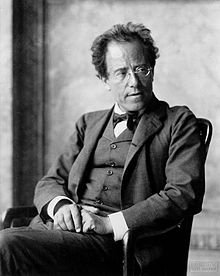 Well, to make a long story short, Gustav Mahler was not Jewish! he was born Jewish, but he later on converted to Christianity, which makes him not Jewish.
Since Gustav Mahler's mother was Jewish, and in Judaism one's religion is based on one's mother's religion, then that makes him also Jewish (though once again, he was later on converted to Christianity, which makes him not Jewish after all). His father was Jewish too.
Gustav Mahler was born on 7 July 1860 in Kalischt, Bohemia, The Austrian Empire.
Mahler's goal was an appointment in Vienna as the directorship of the Vienna Hofoper. Since the appointment of a Jew to this post was not possible, he decided to do what may have been a pragmatic conversion to Roman Catholicism in February 1897.
He served as director for the Vienna Opera, the New York Philharmonic and the Metropolitan Opera in the late 1800s. He wrote ten symphonies that became popular in the late 19th century for being emotionally charged and subtly orchestrated.
If you see any details that require update, please Let us know!
Disclaimer
All information on this page is provided as a service to our users. It is not meant to be a comprehensive document, though we try to keep it as updated as we can. We cannot be held responsible in any way for any consequences arising from any inaccuracies.