Is Joseph Gordon-Levitt Jewish?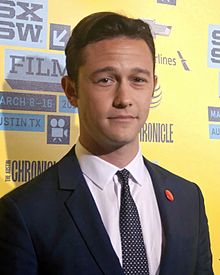 Well, to make a long story short, Joseph Gordon-Levitt is Jewish!
Since Joseph Gordon-Levitt's mother is Jewish, and in Judaism one's religion is based on one's mother's religion, then that makes him also Jewish. His father is Jewish too.
Joseph Gordon-Levitt (who's full birth name is Joseph Leonard Gordon-Levitt) was born on February 17, 1981 in Los Angeles, California, U.S..
As a child star, he appeared in the films A River Runs Through It, Angels in the Outfield, Beethoven, and 10 Things I Hate About You, and as Tommy Solomon in the TV series 3rd Rock from the Sun. He has since starred in (500) Days of Summer, Inception, 50/50, Premium Rush, The Dark Knight Rises, Brick, and Looper.
If you see any details that require update, please Let us know!
Disclaimer
All information on this page is provided as a service to our users. It is not meant to be a comprehensive document, though we try to keep it as updated as we can. We cannot be held responsible in any way for any consequences arising from any inaccuracies.