Is Judit Polgar Jewish?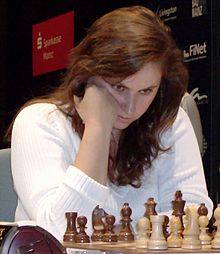 Well, to make a long story short, Judit Polgar is Jewish!
Since Judit Polgar's mother is Jewish, and in Judaism one's religion is based on one's mother's religion, then that makes her also Jewish. Her father is Jewish too.
Judit Polgar was born on 23 July 1976 in Budapest, Hungary.
Polgar is by far the strongest female chess player in history. In 1991, Polgar achieved the title of Grandmaster at the age of 15 years and 4 months, at the time the youngest to have done so, breaking the record previously held by former World Champion Bobby Fischer. She is the only woman to qualify for a World Championship tournament, having done so in 2005. She is the first, and to date, only woman to have surpassed the 2700 Elo rating barrier, reaching a career peak rating of 2735 and peak world ranking of #8, both achieved in 2005. She has been the #1 rated woman in the world since 1989 (when she was 12 years old).
If you see any details that require update, please Let us know!
Disclaimer
All information on this page is provided as a service to our users. It is not meant to be a comprehensive document, though we try to keep it as updated as we can. We cannot be held responsible in any way for any consequences arising from any inaccuracies.