Was Kirk Douglas Jewish?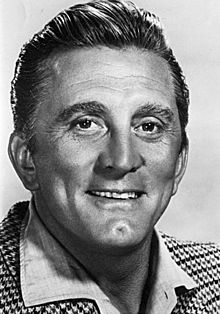 Well, to make a long story short, Kirk Douglas was Jewish!
Since Kirk Douglas's mother was Jewish, and in Judaism one's religion is based on one's mother's religion, then that makes him also Jewish. His father was Jewish too.
Kirk Douglas (who's full birth name was Issur Danielovitch) was born on December 9, 1916 in Amsterdam, New York.
His popular films include Out of the Past (1947), Champion (1949), Ace in the Hole (1951), The Bad and the Beautiful (1952), 20,000 Leagues Under the Sea (1954), Lust for Life (1956), Paths of Glory (1957), Gunfight at the O.K. Corral (1957), The Vikings (1958), Spartacus (1960), Lonely Are the Brave (1962), Seven Days in May (1964), The Heroes of Telemark (1965) and Tough Guys (1986).
In 1996, he received the Academy Honorary Award "for 50 years as a creative and moral force in the motion picture community".
If you see any details that require update, please Let us know!
Disclaimer
All information on this page is provided as a service to our users. It is not meant to be a comprehensive document, though we try to keep it as updated as we can. We cannot be held responsible in any way for any consequences arising from any inaccuracies.