Is Michael Douglas Jewish?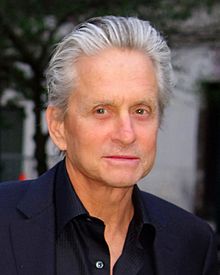 Well, to make a long story short, Michael Douglas is not Jewish!
Since Michael Douglas's mother is not Jewish, and in Judaism one's religion is based on one's mother's religion, then that makes him also not Jewish. Though he is not Jewish, His father is Jewish, which makes him in some views half Jewish...
Michael Douglas (who's full birth name is Michael Kirk Douglas) was born on September 25, 1944 in New Brunswick, New Jersey, US.
He has won four Golden Globes, including the Cecil B. DeMille Award, two Academy Awards—as producer of 1975's Best Picture, One Flew Over the Cuckoo's Nest and as Best Actor in 1987 for his role as Gordon Gekko in Wall Street, and an Emmy Award in 2013 for his portrayal of Liberace in the HBO film Behind the Candelabra. Other performances include The Game, Wonder Boys, Traffic and Falling Down. Douglas received the AFI Life Achievement Award in 2009.
If you see any details that require update, please Let us know!
Disclaimer
All information on this page is provided as a service to our users. It is not meant to be a comprehensive document, though we try to keep it as updated as we can. We cannot be held responsible in any way for any consequences arising from any inaccuracies.