Was Michael Landon Jewish?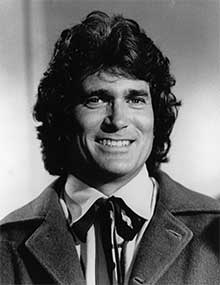 Well, to make a long story short, Michael Landon was not Jewish! (though he considered himself Jewish)
Since Michael Landon's mother was not Jewish, and in Judaism one's religion is based on one's mother's religion, then that makes him also not Jewish (though once again, he DID consider himself to be Jewish). Though he was not Jewish, His father was Jewish, which makes him in some views half Jewish...
Michael Landon (who's full birth name was Eugene Maurice Orowitz) was born on October 31, 1936 in Queens, New York, U.S..
He attended and celebrated his Bar Mitzvah at Temple Beth Sholom, a Conservative synagogue, then located in Haddon Heights. His family recalls that Landon "went through a lot of hassle studying for the big event, which included bicycling to a nearby town every day to learn how to read Hebrew and do the chanting."
He is known for his roles as Little Joe Cartwright in Bonanza (1959–1973), Charles Ingalls in Little House on the Prairie (1974–1983), and Jonathan Smith in Highway to Heaven (1984–1989). Landon appeared on the cover of TV Guide 22 times, second only to Lucille Ball.
If you see any details that require update, please Let us know!
Disclaimer
All information on this page is provided as a service to our users. It is not meant to be a comprehensive document, though we try to keep it as updated as we can. We cannot be held responsible in any way for any consequences arising from any inaccuracies.