Is Noah Wyle Jewish?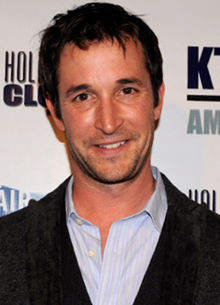 Well, to make a long story short, Noah Wyle is not Jewish! (though he Was raised on the Jewish faith)
Since Noah Wyle's mother is not Jewish, and in Judaism one's religion is based on one's mother's religion, then that makes him also not Jewish (though once again, he WAS raised Jewish). Though he is not Jewish, His father is Jewish, which makes him in some views half Jewish...
Noah Wyle (who's full birth name is Noah Strausser Speer Wyle) was born on June 4, 1971 in Hollywood, California, U.S..
He is best known for his roles as Dr. John Carter in ER and as Tom Mason in Falling Skies. He has also played Steve Jobs in the 1999 docudrama Pirates of Silicon Valley, Dr. Kenneth Monnitoff in the cult hit Donnie Darko, and Flynn Carsen in The Librarian franchise. Wyle was named one of the 50 Most Beautiful People by People magazine in 2001.
If you see any details that require update, please Let us know!
Disclaimer
All information on this page is provided as a service to our users. It is not meant to be a comprehensive document, though we try to keep it as updated as we can. We cannot be held responsible in any way for any consequences arising from any inaccuracies.