Is Pink Jewish?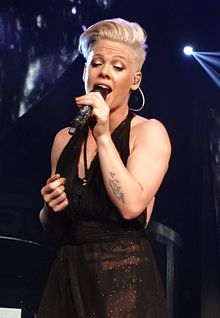 Well, to make a long story short, Pink is Jewish!
Since Pink's mother is Jewish, and in Judaism one's religion is based on one's mother's religion, then that makes her also Jewish. Her father is not Jewish.
Pink (who's full birth name is Alecia Beth Moore) was born on September 8, 1979 in Abington Township, Montgomery County, Pennsylvania, US.
Pink was discovered at a Philadelphia nightclub and rose to pop fame. Since then, her breakout singles, turbulent relationship with Carey Hart, acrobatic stunts, and risque costumes have made her one of the biggest stars in music. Pink has had huge success with hits like "You Make Me Sick" and "There You Go."
If you see any details that require update, please Let us know!
Disclaimer
All information on this page is provided as a service to our users. It is not meant to be a comprehensive document, though we try to keep it as updated as we can. We cannot be held responsible in any way for any consequences arising from any inaccuracies.