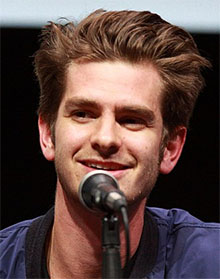 Well, to make a long story short, Andrew Garfield is not Jewish! (though he Was raised on the Jewish faith)
Since Andrew Garfield's mother is not Jewish, and in Orthodox Judaism and Conservative Judaism, those with a Jewish mother (or those who underwent a halakhic conversion) are considered Jewish, then that makes him not Jewish (though once again, he WAS raised Jewish). Though he is not Jewish, His father is Jewish , and by Reform Judaism and Reconstructionist Judaism, who accept both matrilineal (by mother) and patrilineal (by father) descent views, he is considered Jewish.
Andrew Garfield (whose full birth name is Andrew Russell Garfield) was born on 20 August 1983 in Los Angeles, California.
He is best known for his part as Peter Parker for a reboot of the blockbuster ''Spider-Man'' (2012) franchise, and for his role as Desmond Doss in Mel Gibson's ''Hacksaw Ridge'' (2016).
(Added: 08/10/2021)
If you see any details that require update, please Let us know!