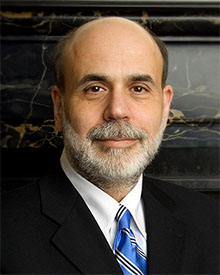 Well, to make a long story short, Ben Bernanke is Jewish!
Since Ben Bernanke's mother is Jewish, and in Orthodox Judaism and Conservative Judaism, those with a Jewish mother (or those who underwent a halakhic conversion) are considered Jewish, then that makes him Jewish. His father is Jewish too.
Ben Bernanke (whose full birth name is Ben Shalom Bernanke) was born on December 13, 1953 in Augusta, Georgia.
Bernanke served two terms as the 14th Chair of the Federal Reserve, from 2006 to 2014. During this time Bernanke oversaw the Federal Reserve's response to the late-2000s financial crisis, for which he was named the 2009 Time Person of the Year.
(Added: 04/12/2021)
If you see any details that require update, please Let us know!