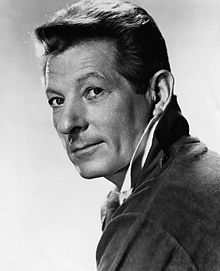 Well, to make a long story short, Danny Kaye was Jewish!
Since Danny Kaye's mother was Jewish, and in Judaism one's religion is based on one's mother's religion, then that makes him also Jewish. His father was Jewish too.
Danny Kaye (who's full birth name was David Daniel Kaminsky) was born on January 18, 1911 in the United States.
Danny Kaye was an actor, singer, dancer, and comedian. Kaye starred in 17 movies, notably The Kid from Brooklyn (1946), The Secret Life of Walter Mitty (1947), The Inspector General (1949), Hans Christian Andersen (1952), White Christmas (1954), and The Court Jester (1956).
If you see any details that require update, please Let us know!