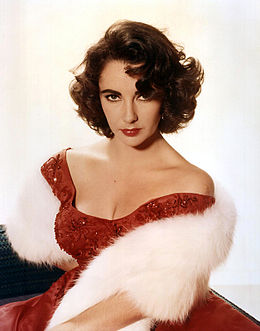 Well, to make a long story short, Elizabeth Taylor was Jewish! she was not born Jewish, but later on converted to Judaism, which makes her Jewish.
Since Elizabeth Taylor's mother was not Jewish, and in Orthodox Judaism and Conservative Judaism, those with a Jewish mother (or those who underwent a halakhic conversion) are considered Jewish, then that makes her not Jewish (though once again, she was converted to Judaism, which makes her Jewish) . Though she was Jewish, Her father was not Jewish
Elizabeth Taylor (whose full birth name was Elizabeth Rosemond Taylor) was born on February 27, 1932 in Hampstead Garden Suburb, London, England, UK. Elizabeth Taylor passed away on March 23, 2011 (aged 79).
Taylor was raised as a Christian Scientist, and converted to Judaism in 1959. Two of her husbands – Mike Todd and Eddie Fisher – were Jewish, but Taylor stated that she did not convert because of them. Following her conversion, Taylor became an active supporter of Jewish and Zionist causes.
She was a famous international actress and in 1963, became the highest paid movie star (at the time) when she received $1,000,000 to play the title role in the 'Cleopatra' production for 20th Century Fox. Elizabeth has been married eight times to seven husbands.
National Velvet (1944) was Taylor's first success, and she starred in Father of the Bride(1950), A Place in the Sun (1951), Giant (1956), Cat on a Hot Tin Roof(1958), and Suddenly, Last Summer (1959). She won the Academy Award for Best Actress for BUtterfield 8 (1960), played the title role in Cleopatra (1963) and Who's Afraid of Virginia Woolf? (1966), for which Taylor won a second Academy Award.
If you see any details that require update, please Let us know!