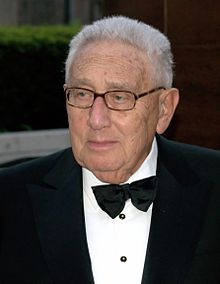 Well, to make a long story short, Henry Kissinger is Jewish!
Since Henry Kissinger's mother is Jewish, and in Judaism one's religion is based on one's mother's religion, then that makes him also Jewish. His father is Jewish too.
Henry Kissinger (who's full birth name is Heinz Alfred Kissinger) was born on May 27, 1923 in F?rth, Bavaria, Germany.
A recipient of the Nobel Peace Prize, he served as National Security Adviser and later concurrently as Secretary of State in the administrations of Presidents Richard Nixon and Gerald Ford.
If you see any details that require update, please Let us know!