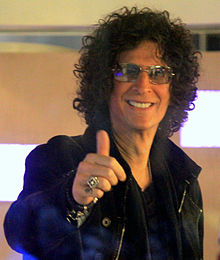 Well, to make a long story short, Howard Stern is Jewish!
Since Howard Stern's mother is Jewish, and in Judaism one's religion is based on one's mother's religion, then that makes him also Jewish. His father is Jewish too.
Howard Stern (who's full birth name is Howard Allan Stern) was born on January 12, 1954 in Jackson Heights, New York City, United States.
His radio show was nationally syndicated from 1986 to 2005. He gained wide recognition in the 1990s and is labeled a "shock jock" for his outspoken and sometimes controversial style.
If you see any details that require update, please Let us know!