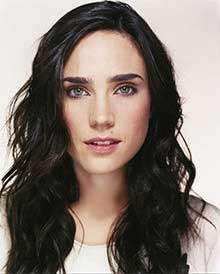 Well, to make a long story short, Jennifer Connelly is Jewish!
Since Jennifer Connelly's mother is Jewish, and in Orthodox Judaism and Conservative Judaism, those with a Jewish mother (or those who underwent a halakhic conversion) are considered Jewish, then that makes her Jewish. Her father is not Jewish.
Jennifer Connelly (whose full birth name is Jennifer Lynn Connelly) was born on December 12, 1970 in Cairo, New York, U.S..
She gained critical acclaim for her work in the 1998 science fiction film Dark City and for her portrayal of Marion Silver in the 2000 drama Requiem for a Dream. In 2002, Connelly won an Academy Award, a Golden Globe Award and a BAFTA Award for her supporting role as Alicia Nash in Ron Howard's 2001 biopic A Beautiful Mind.
If you see any details that require update, please Let us know!