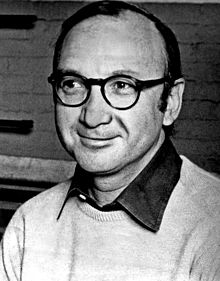 Well, to make a long story short, Neil Simon is Jewish!
Since Neil Simon's mother is Jewish, and in Orthodox Judaism and Conservative Judaism, those with a Jewish mother (or those who underwent a halakhic conversion) are considered Jewish, then that makes him Jewish. His father is Jewish too.
Neil Simon (whose full birth name is Marvin Neil Simon) was born on July 4, 1927 in The Bronx, New York.
He has written more than thirty plays and nearly the same number of movie screenplays. He has received more combined Oscar and Tony nominations than any other writer. Some of his works include Barefoot in the Park (1963), The Odd Couple (1965), The Prisoner of Second Avenue (1975) and Brighton Beach Memoirs (1986).
(Added: 21/08/2015)
If you see any details that require update, please Let us know!