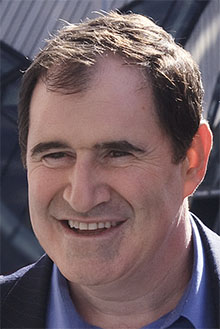 Well, to make a long story short, Richard Kind is Jewish!
Since Richard Kind's mother is Jewish, and in Orthodox Judaism and Conservative Judaism, those with a Jewish mother (or those who underwent a halakhic conversion) are considered Jewish, then that makes him Jewish. His father is Jewish too.
Richard Kind (whose full birth name is Richard Bruce Kind) was born on November 22, 1956 in Trenton, New Jersey.
Kind is known for his roles as Dr. Mark Devanow in Mad About You (1992–1999, 2019), Paul Lassiter in Spin City (1996–2002), Andy in Curb Your Enthusiasm (2002–2020), and as Arthur in A Serious Man (2009). He is also known for his voice performances in various Pixar films such as A Bug's Life (1998), Cars (2006), Toy Story 3 (2010), Cars 2 (2011), and Inside Out (2015).
(Added: 15/10/2021)
If you see any details that require update, please Let us know!