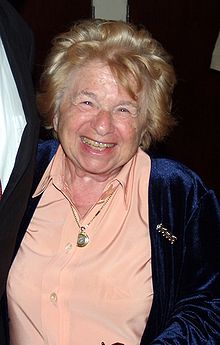 Well, to make a long story short, Ruth Westheimer is Jewish!
Since Ruth Westheimer's mother is Jewish, and in Orthodox Judaism and Conservative Judaism, those with a Jewish mother (or those who underwent a halakhic conversion) are considered Jewish, then that makes her Jewish. Her father is Jewish too.
Ruth Westheimer (whose full birth name is Karola Ruth Siegel) was born on June 4, 1928 in Wiesenfeld (Karlstadt), Germany.
An American sex therapist and author, Ruth Westheimer is best known as Dr. Ruth. She has made many appearances in radio and television.
If you see any details that require update, please Let us know!