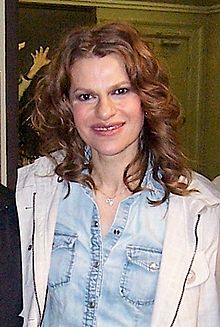 Well, to make a long story short, Sandra Bernhard is Jewish!
Since Sandra Bernhard's mother is Jewish, and in Orthodox Judaism and Conservative Judaism, those with a Jewish mother (or those who underwent a halakhic conversion) are considered Jewish, then that makes her Jewish. Her father is Jewish too.
Sandra Bernhard was born on June 6, 1955 in Flint, Michigan, U.S..
She first gained attention in the late 1970s with her stand-up comedy in which she often bitterly critiques celebrity culture and political figures. Bernhard is number 97 on Comedy Central's list of the 100 greatest standups of all time.
If you see any details that require update, please Let us know!