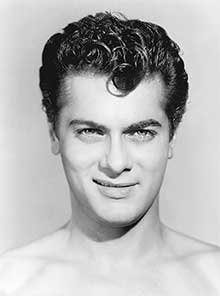 Well, to make a long story short, Tony Curtis was Jewish!
Since Tony Curtis's mother was Jewish, and in Orthodox Judaism and Conservative Judaism, those with a Jewish mother (or those who underwent a halakhic conversion) are considered Jewish, then that makes him Jewish. His father was Jewish too.
Tony Curtis (whose full birth name was Bernard Schwartz) was born on June 3, 1925 in Manhattan, New York, U.S.. Tony Curtis passed away on September 29, 2010 (aged 85).
His career spanned six decades, but had his greatest popularity during the 1950s and early 1960s. He acted in more than 100 films in roles covering a wide range of genres, from light comedy to serious drama. In his later years, Curtis made numerous television appearances. He was nominated for an Oscar for Best Actor in The Defiant Ones (1958), and then gave what could arguably be called his best performance: three interrelated roles in the comedy Some Like It Hot (1959). Later he starred in Operation Petticoat (1959), Spartacus and The Great Race.
If you see any details that require update, please Let us know!