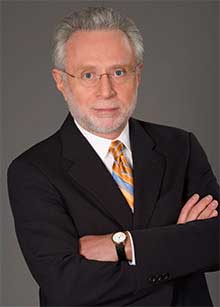 Well, to make a long story short, Wolf Blitzer is Jewish!
Since Wolf Blitzer's mother is Jewish, and in Judaism one's religion is based on one's mother's religion, then that makes him also Jewish. His father is Jewish too.
Wolf Blitzer (who's full birth name is Wolf Isaac Blitzer) was born on March 22, 1948 in Augsburg, Germany.
He became a CNN reporter in 1990, and is the dean of anchors of all CNN programs currently in production. Blitzer is currently the host of The Situation Room, CNN Newsroom and CNN's lead political anchor.
If you see any details that require update, please Let us know!